Iyokan (Citrus Iyo) grown by Natural Cultivation method and the Juice
Special product in Ehime Prefecture, "Miyauchi Iyokan"
My grandparents cultivated a mountain and planted nursery stocks of Iyokan. They had grown them very carefully. I inherited the Iyokan trees from my grandparents, and I have been growing those Iyokan without using fertilizers and pesticides since January, 2020.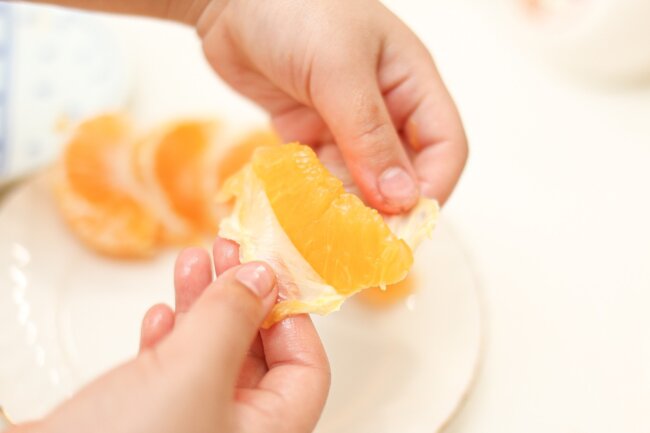 The original refreshing taste is condensed in the pulp of Iyokan.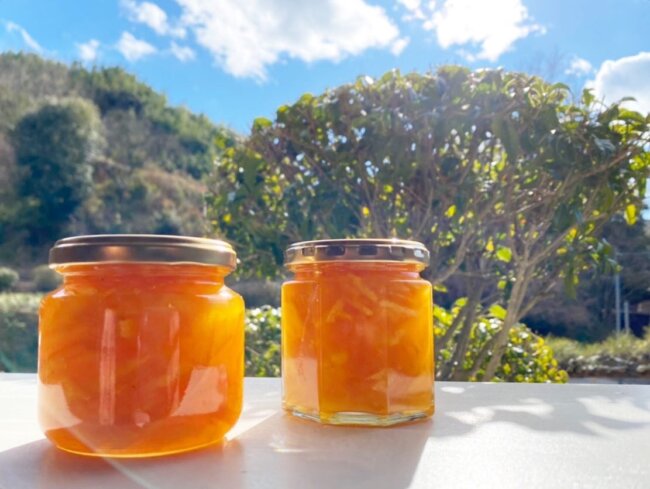 Since I don't use any pesticides, you can use the rind of Iyokan without worry. I recommend making marmalade or Iyokan Peel because of its aroma and moderate bitterness. When you use the dried rinds of Iyokan in the bath tub, you will enjoy the comfortable scent. I'm sure that both mind and body can be relaxed simply.
---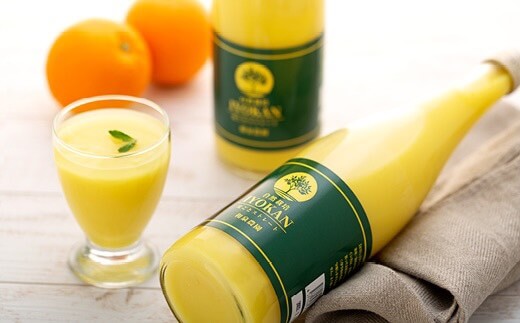 Freshly squeezed juice containing the rind of Iyokan. Fresh Iyokan juice for adults
I am particular about squeezing WHOLE Iyokan (containing the rind) because I grow Iyokan without using pesticides.
About 10 pieces of Iyokan juice are condensed in one bottle.
The juice made by squeezing whole Iyokan is aromatic. Also, it has not only sweetness but also moderate bitterness. As a result, Iyokan juice has been given a refreshing taste for adults.
This juice goes well with sparkling water and alcohol, and you can enjoy various ways of drinking.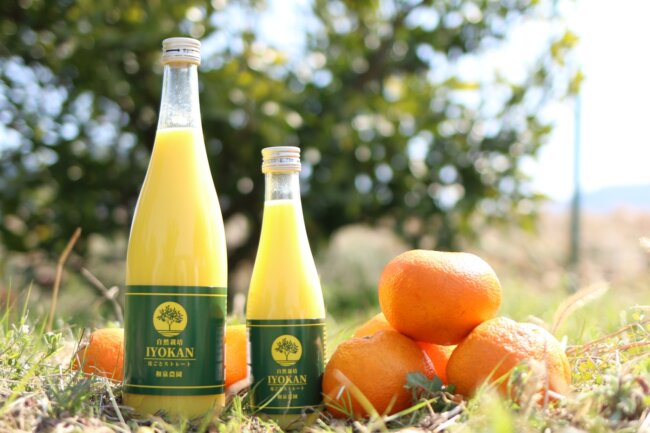 Two sizes are available, 720㎖ and 300㎖. I recommend small bottles for gifts.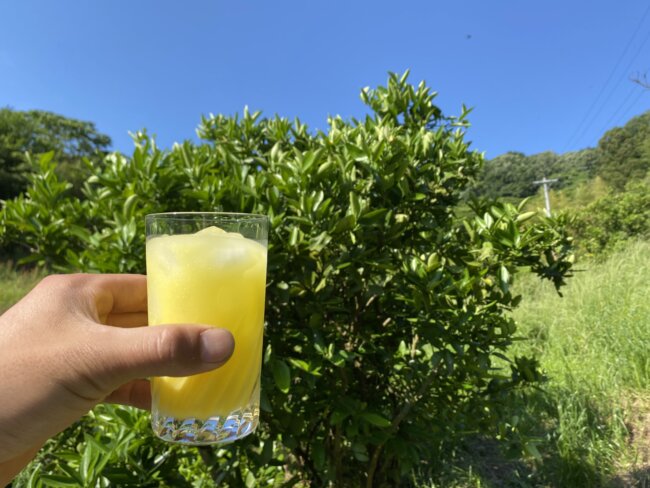 【Recommended way of drinking】 
Fill the glass half-full with ice.
Pour 50cc of well-chilled Iyokan juice and 20cc of sparkling water.
Stir up and down for 3 or 4 times with a muddler.
Done!
Juice is slightly sweet and the taste is refreshing. It's awesome when you drink after working outside, exercising and taking a bath.
☆If you like sweeter one, use tonic water instead of sparkling water. Please use less Iyokan juice in case of using tonic water. I also recommend to add gin, whiskey, vodka and so on to Iyokan Juice.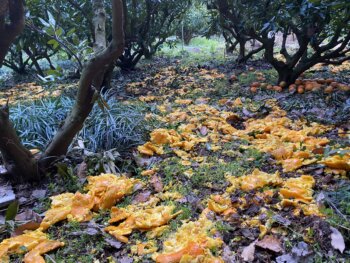 ~About SDGs (Sustainable Development Goals)~
After squeezing Iyokan, I spread the rinds under the trees. The rinds return to soil with that.
Natural cultivation is a method that doesn't use any fertilizers nor pesticides, so I return weeds and pruned branches to soil. They will change into good agricultural soil by and by. I cherish this recycling of resources.
---
Vegetables grown by Natural Cultivation method
I grow vegetables using mainly open pollinated seeds (native species.) Of course NO fertilizers and pesticides!